Jun 09: Mrs. Humera Nausheen is a B-Tech graduate. Though her degree could have fetched a life of luxury she was born to be an entrepreneur so she came into association with the Ministry of MSME which got her financial support of Rs 15 lakh under the PMEGP Scheme.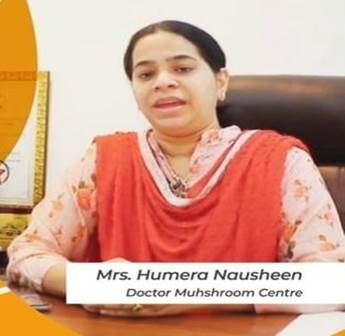 She also participated in various seminars at NI-MSME that supported her quest to become a successful entrepreneur. Today she is not only the co-founder of Doctor Mushroom but also helping other women to become entrepreneurs.
***********
Disclaimer: We donot claim that the images used as part of the news published are always owned by us. From time to time, we use images sourced as part of news or any related images or representations. Kindly take a look at our image usage policy on how we select the image that are used as part of the news.