Jun 09: Aadhya Enterprises is a Delhi-based Trio Women's Entrepreneur company. They have varied portfolios and broader categories of bags including backpacks, school bags, gym bags, travel bags, etc. With the help of MSME-DI, New Delhi the unit has registered into the MSME category, hence credit period reduced substantially as a result their cash flow and profitability have improved.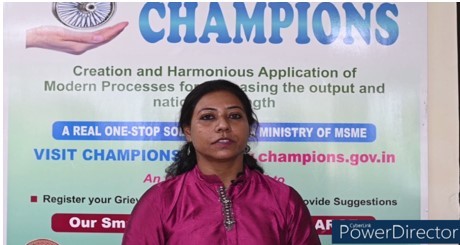 The Champion desk of MSME guided them with new avenues of business and MSME-DI helped them and introduced more categories and platforms to promote their products. The Unit acknowledged the support rendered by MSME by which they got an opportunity to participate in IITF-2021 wherein they got domestic and export leads.
***********
Disclaimer: We donot claim that the images used as part of the news published are always owned by us. From time to time, we use images sourced as part of news or any related images or representations. Kindly take a look at our image usage policy on how we select the image that are used as part of the news.