May 09:The Minister discuss various issues with related stakeholders in the areas of agriculture development
Posted On: 09 MAY 2022 6:28 PM by PIB Delhi
A delegation under the leadership of Union Minister of Agriculture & Farmers Welfare, Shri Narendra Singh Tomar visited Israel-based Green 2000 – Agricultural Equipment and Know-How Ltd. and NETAFIM Ltd on 9th May 2022. The Minister discussed various issues with related stakeholders in the areas of agriculture development.
During the visit, the delegation interacted with the Experts and resource persons of these Companies on various developmental aspects related to modern agricultural practices. The focused areas of discussion during the visit include nursery practices, planting material of fruit trees and vineyards, post-harvest techniques, greenhouse cultivation, micro, and smart irrigation system, and advanced dairy and poultry farming.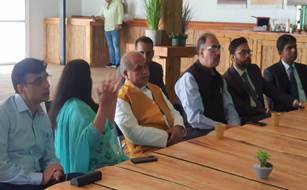 .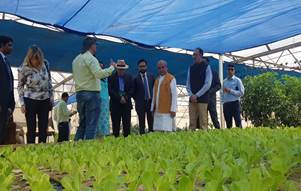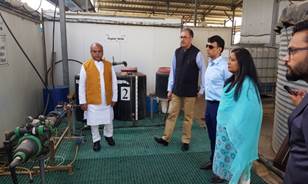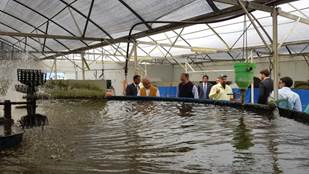 *****
Disclaimer: We donot claim that the images used as part of the news published are always owned by us. From time to time, we use images sourced as part of news or any related images or representations. Kindly take a look at our image usage policy on how we select the image that are used as part of the news.