Feb 9: The Investor Education and Protection fund Authority (IEPFA) and Indira Gandhi National Open University (IGNOU) here today signed a Memorandum of Understanding (MoU) for collaboration in utilising the tele-lecturing facility of Gyan Darshan Channel (EPMC) for telecast of Investor Awareness Programmes (IAPs) through distance learning mode.
"IGNOUhas carved a niche for itself as the national resource Centre for Open and Distance Learning with international recognition and presence. It is heartening to see that IGNOU is providing seamless access to sustainable and learner-centric quality education and training to all by using innovative technologies. IEPFA is sure to benefit from this association with IGNOU and Gyan Darshan channel in spreading the Investor Education and Awareness messages," said Shri Rajesh Verma, Secretary, Ministry of Corporate Affairs (MCA) and ex-officio Chairperson of IEPFA during the MoU signing ceremony between IEPFA and IGNOU.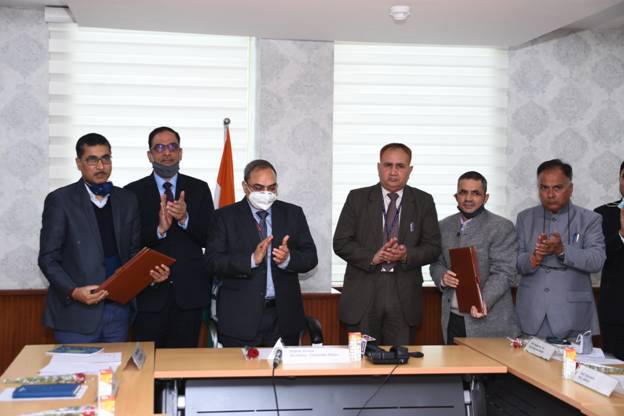 In his opening remarks, Joint Secretary, MCA, and CEO, IEPFA, said, "This is for the first time that the IEPF Authority is venturing into an association for utilising the electronic and digital platforms for conduction of IAPs. So far, IEPFA has conducted around 50 thousand IAPs by collaborating with various organisations like the CSDC e-Gov, IPPB, Nehru Yuva Kendra Sangathan etc. The IEPFA has also collaborated with various banks for spreading the messages related to Investor Awareness' and protection, on digital platforms. Initially 26 tele lecturing programmes have been agreed upon."
Appreciating the initiative of IEPFA, Vice-Chancellor, IGNOU, Prof. Nageshwar Rao said that IGNOU caters to over 3 million students in India and other countries through 21 Schools of Studies and a network of 67 Regional Centres, around 2,000 Learner Support Centres and 20 overseas institutions. The University offers about 200 certificate, diploma, degree and doctoral programmes, with a strength of nearly 250 faculty members and 230 academic staff at the headquarters and regional centres and over 35,000 academic counsellors from conventional institutions of higher learning, professional organisations, and industry among others. An association of the nature proposed by IEPFA is first of its nature since it enhances the profile of IGNOU."
Disclaimer: We donot claim that the images used as part of the news published are always owned by us. From time to time, we use images sourced as part of news or any related images or representations. Kindly take a look at our image usage policy on how we select the image that are used as part of the news.