Dec 18: Union Minister for Road Transport, Highways and MSMEs Shri Nitin Gadkari will inaugurate and lay foundation stone for33 highway projects in Karnataka tomorrow. Shri B.S. Yediyurappa, Chief Minister, Karnataka will preside over the virtual function, to be attended by Union Ministers Gen (Retd) V K Singh, Shri Govind M. Karjol, Deputy Chief Minister of Karnataka, and several Ministers from the State,.
These projects for inauguration and foundation laying carry a Road length of nearly 1200 kilometers, involving construction value of nearly Rs. 11,000 crore. Paving the way for development of Karnataka, these roads will enhance better connectivity, convenience and economic growth in the State.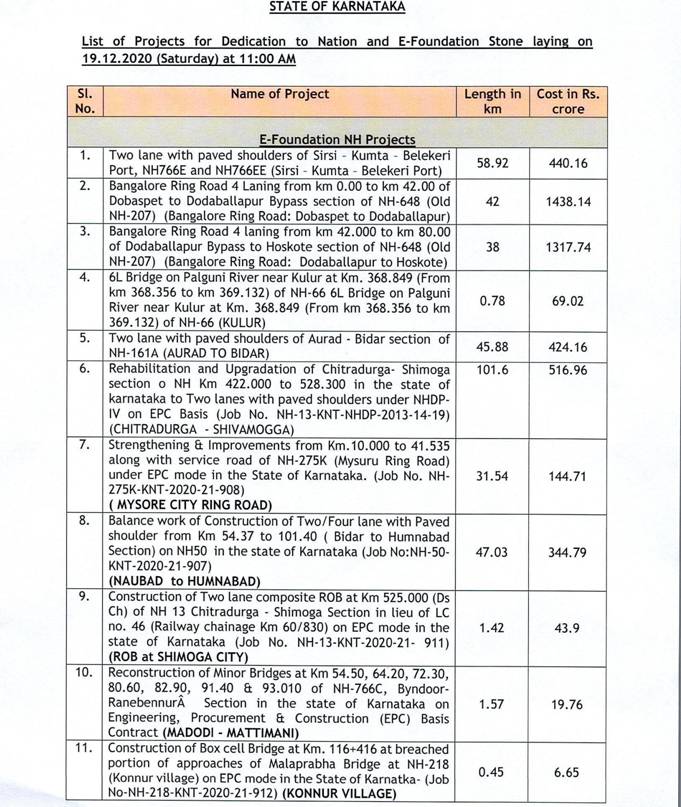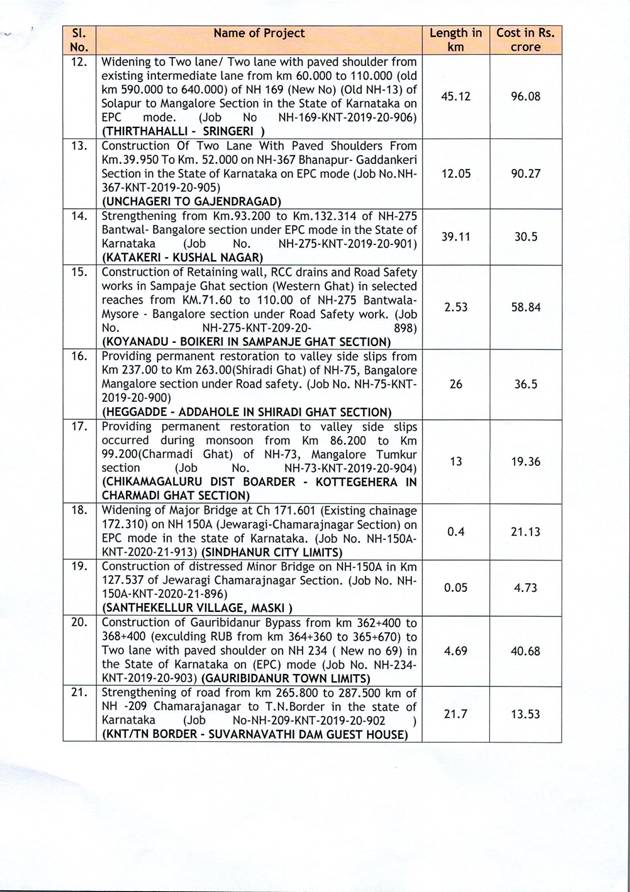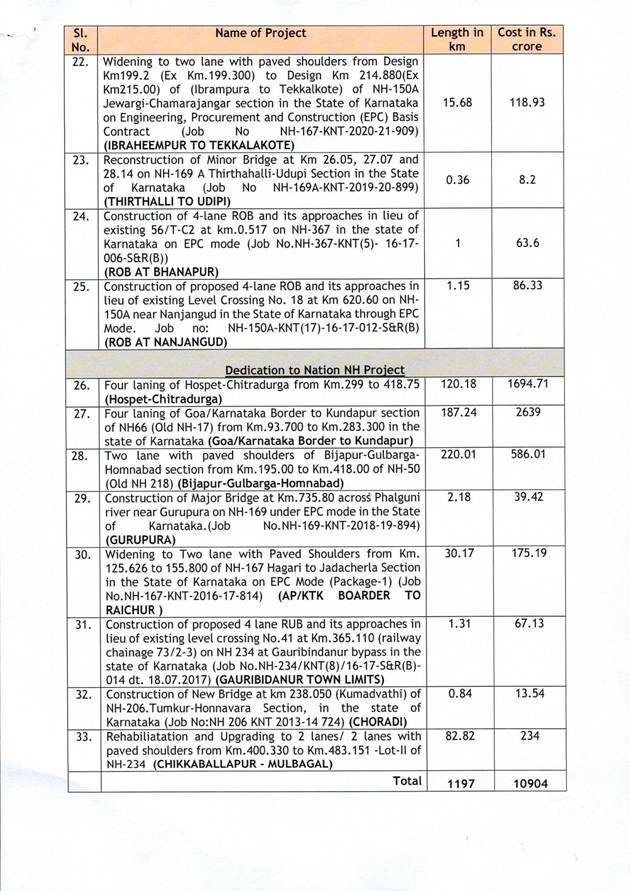 Disclaimer: We donot claim that the images used as part of the news published are always owned by us. From time to time, we use images sourced as part of news or any related images or representations. Kindly take a look at our image usage policy on how we select the image that are used as part of the news.