Aug 19: Union Minister of State for Skill Development and Entrepreneurship and Electronics and IT, Shri Rajeev Chandrasekhar held bilateral meetings with the ministerial delegations and other senior representatives from Bangladesh, South Korea, France and Türkiye at the Fourth Meeting of G20 Digital Economy Working Group.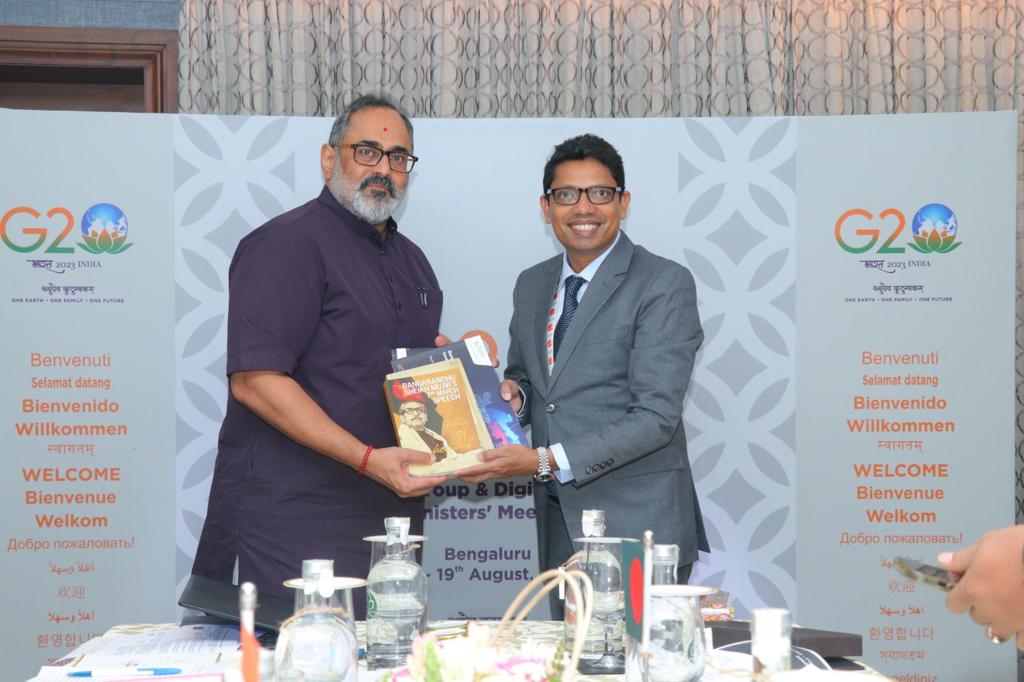 The Minister met and Interacted with Mr Zunaid Ahmed Palak, State Minister for ICT, Bangladesh. The discussion focused on potential collaborations around India Stack, Cyber Security and Skilling. During the meeting, Shri Rajeev Chandrasekhar noted, "The partnership between India and Bangladesh will rewrite the narratives about South Asia."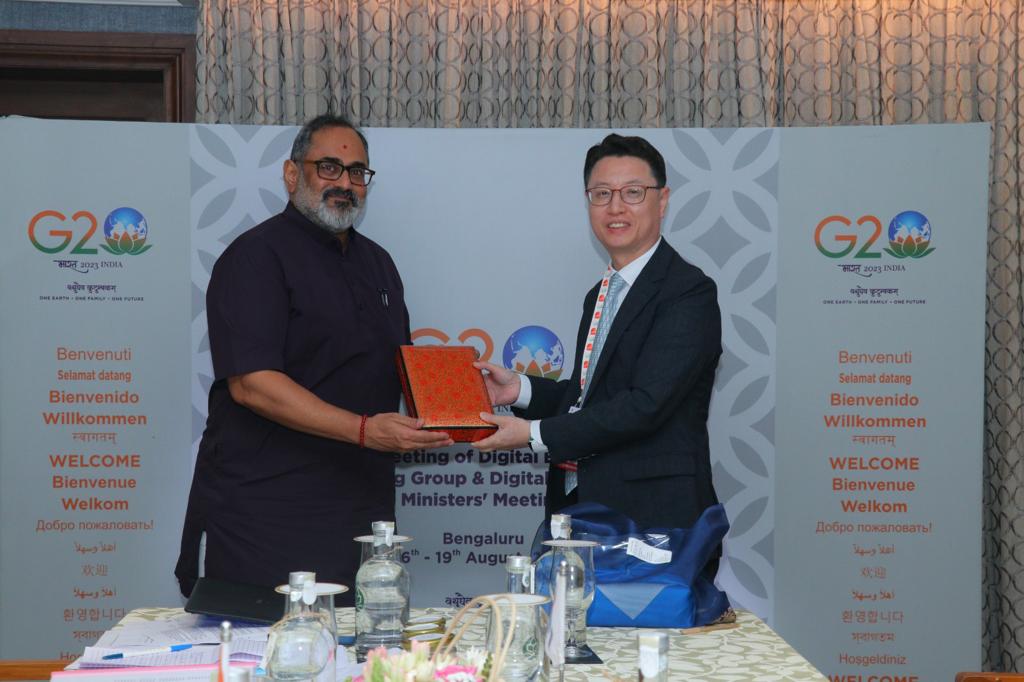 The Minister also held a bilateral meeting with Mr Henri Verdier, Ambassador for the Ministry of Digital Affairs, France. The interaction revolved around how technologies such as AI are transforming the lives of citizens. Minister Chandrasekhar noted that New India heavily invested in AI. He further said, "There's an opportunity for like-minded partners like India and France to help countries who want to digitize their Government and economy through DPIs such as India Stack."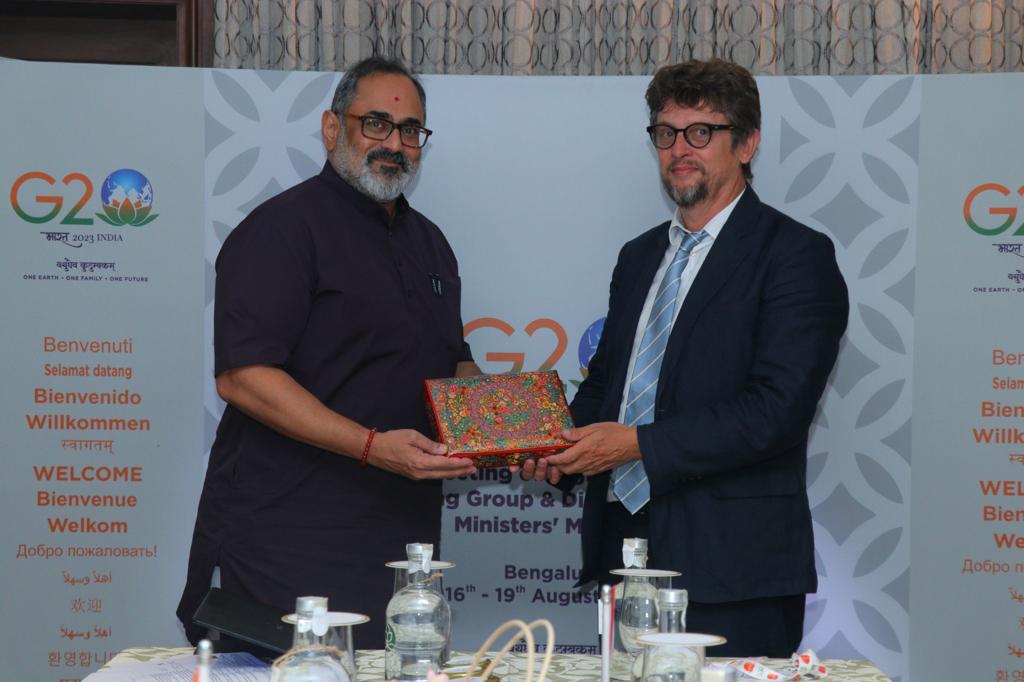 During his meeting with Mr Mehmet Fatih Kacir, Minister of Industry and Technology, Türkiye; Minister Shri Rajeev Chandrasekhar noted, "The future of technology cannot be shaped by a few countries and companies and needs to be more inclusive."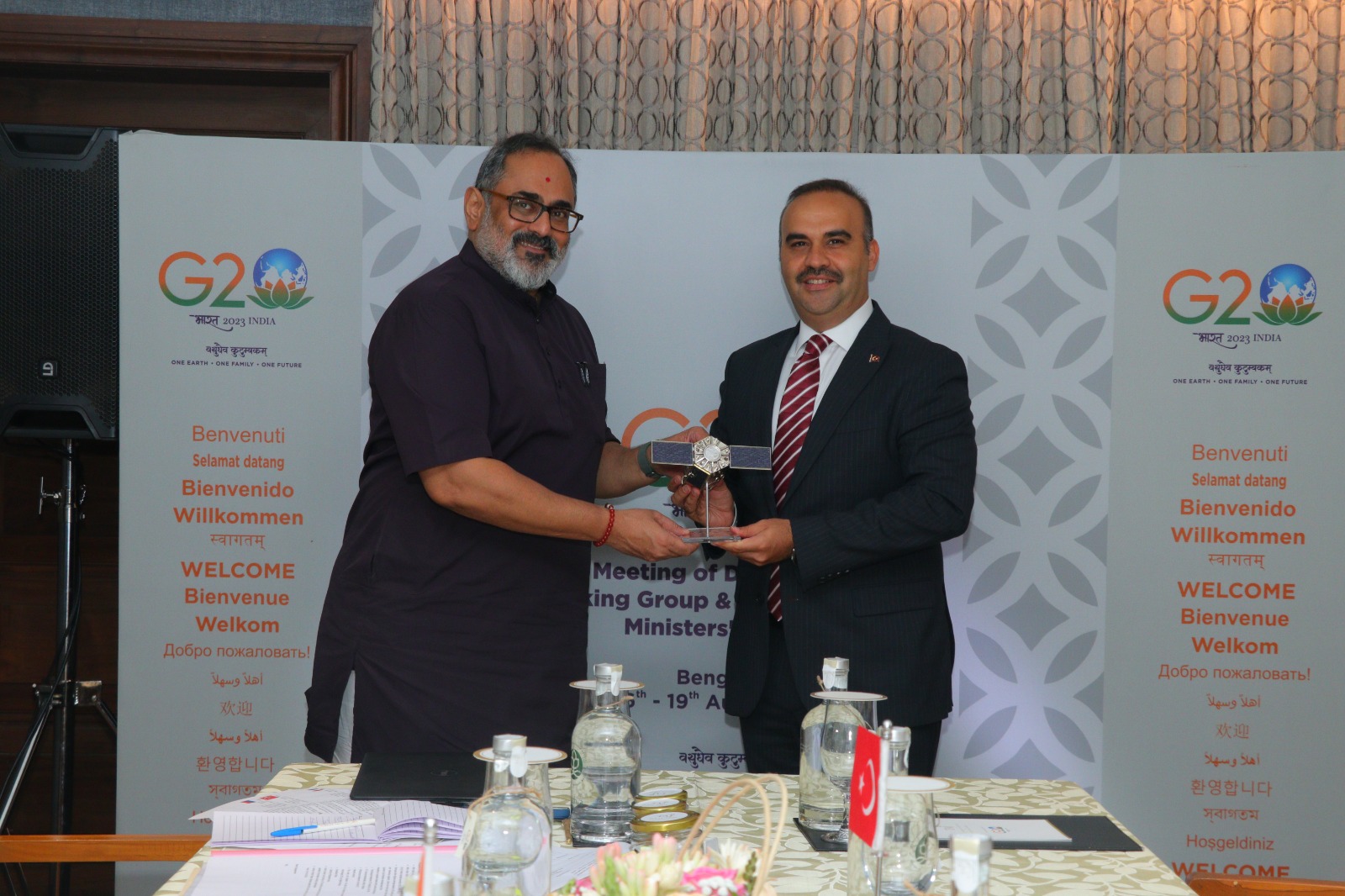 Lastly, the Minister held a bilateral meeting with Dr Jin-bae Hong, Deputy Minister, of the Ministry of Science and ICT, South Korea, with the discussions revolving around the deep relationship between India and South Korea in the broad technology space, especially electronics while. Minister Shri Rajeev Chandrasekhar also noted, "The growth of this partnership can have a bigger impact on the world." The ministers also talked about the need for a Safe and Trusted internet.
Disclaimer: We donot claim that the images used as part of the news published are always owned by us. From time to time, we use images sourced as part of news or any related images or representations. Kindly take a look at our image usage policy on how we select the image that are used as part of the news.