Apr 19:Ms. Madhubala hails from Mandi, Himachal Pradesh. Under MSME'S NSIC, she completed her fashion designing course for 1 year and learned cutting and tailoring work.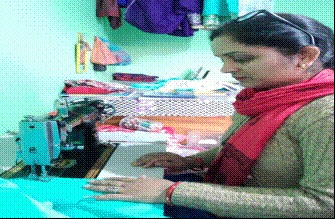 This helped her set up her own boutique and become financially independent. She says, 'I learned a lot about fashion designing like cutting and tailoring, etc. under NSIC training course. It has helped me a lot and now I have my own boutique called Madhubala Boutique and I am able to make around Rs 10,000 per month.'
***********
Disclaimer: We donot claim that the images used as part of the news published are always owned by us. From time to time, we use images sourced as part of news or any related images or representations. Kindly take a look at our image usage policy on how we select the image that are used as part of the news.