May 23: Oil and Natural Gas Corporation Ltd. (ONGC) has become the first Exploration and Production (E&P) company in India to trade domestic gas on Indian Gas Exchange. The first online trade was made on 23 May 2022 by ONGC Director (Onshore) In-charge Marketing Anurag Sharma on India's first automated national level Gas Exchange, IGX. The gas traded is from ONGC Krishna Godavari 98/2 block.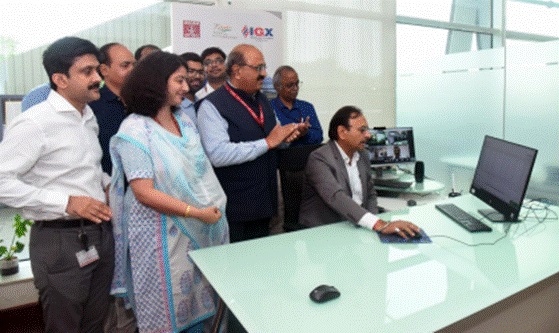 ONGC Director (Onshore) In-charge marketing Anurag Sharma doing the first gas trading on IGX
After the deregulation of the gas pricing ecosystem in 2000-21, ONGC has prepared itself to reap the benefits. The quantity sold by ONGC through the Gas Exchange will be enhanced slowly.
********
Disclaimer: We donot claim that the images used as part of the news published are always owned by us. From time to time, we use images sourced as part of news or any related images or representations. Kindly take a look at our image usage policy on how we select the image that are used as part of the news.