Apr 25:Union Minister Shri Anurag Singh Thakur today met Dr. Mohamad Maliki Bin Osman, Minister in the Prime Minister's Office, Second Minister for Education & Foreign Affairs in the Government of Singapore. The Ministers discussed various issues related to Digital Media, Youth Exchanges, and bilateral relations.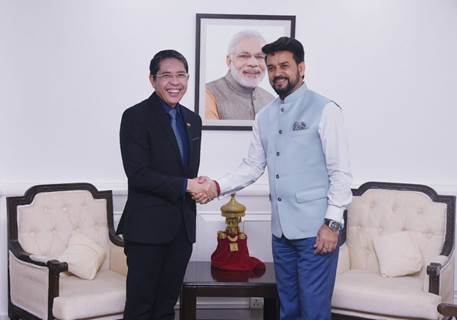 During the meeting, Dr. Osman informed Shri Thakur about the regulatory framework of digital platforms and Digital Media in Singapore. Discussing India's version of the regulation Shri Thakur informed Dr. Osman that India has a three-tier mechanism for regulation. Furthermore, Shri Thakur informed the visiting dignitary about India's experiment with fact-checking in form of a dedicated Fact Check Unit under the Press Information Bureau and said that the Unit is easily accessible to anyone on WhatsApp or email.
Shri Thakur also informed the Minister from Singapore that India was in its 75th year of independence and since Singapore got independence on 9th August 1965 both the countries could explore celebrating a week as India-Singapore Independence Week and it would include cultural and knowledge exchange among other things.
Shri Anurag Thakur said that India was a country with a huge youth population with aspirations and he believed it was the actions taken by the youth today that will transform India for the next hundred years. On that note, Shri Thakur also informed the visiting dignitary about India's efforts to skill its young population through various skilling initiatives of the Government of India.
Dr. Maliki Osman invited Shri Anurag Thakur to pay a visit to Singapore. Dr. Maliki is on a visit to India from 24th to 26th April.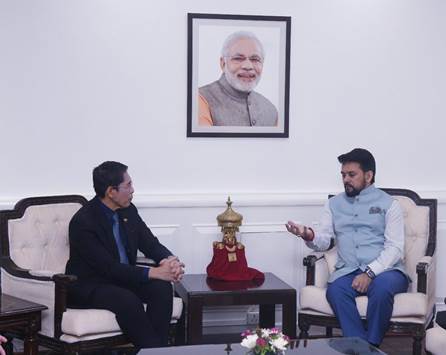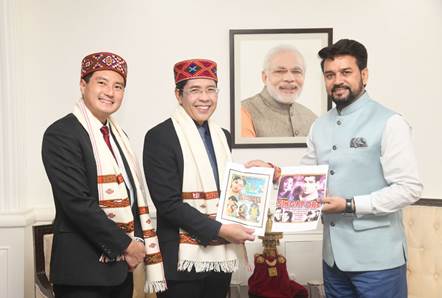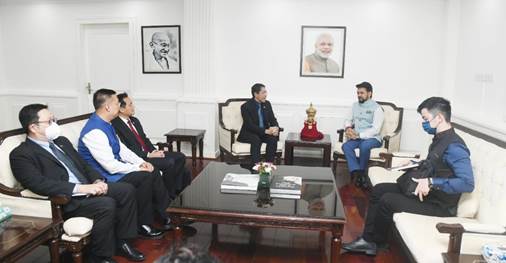 ****
Disclaimer: We donot claim that the images used as part of the news published are always owned by us. From time to time, we use images sourced as part of news or any related images or representations. Kindly take a look at our image usage policy on how we select the image that are used as part of the news.